The first step starts before the site survey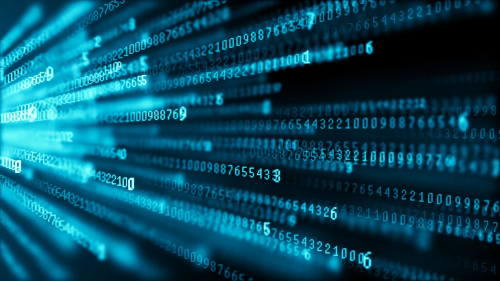 The first step in selling more services begins even before the all-important site survey. Here's where you present all the features of Connect ONE® – so the prospect knows what is available to them now and in the future. If you don't do this, it can negatively affect your company's long-term profitability.
It's a simple value proposition: the more services you sell, the greater your monthly revenue is from that single account.
Today's customers are looking for data to help control their business operations. Leading the presentation with all your company's services for managing and controlling systems is how sales experts close more deals.
After the small talk during the initial meeting with your prospect I'd suggest you provide a sales sheet with all your company's product offerings. Don't spend too much time explaining everything - just do a quick overview. This gives the prospect the knowledge that not only can you help with their immediate needs but possibly some ongoing issues they may have and don't know how to remedy. It also lets them know that future changes within their organization can be handled through your company.
Handing out your company's sales sheet before the site survey can open conversations that may never occur if they don't know all you do. Let's say you and the prospect are walking around the site and pass a device they need to have monitored - but didn't know you can provide that service for them. That's an opportunity missed because the prospect thought you only offer, let's say, a burglar alarm which is what you were initially called in to provide. In fact, they may have called in another company who advertised they can monitor that one device. Not only did you lose out on additional RMR but that other company may eventually take over the entire account. Don't open the door for others!
Here are some other examples. Let's say there's a problem back door that's propped open often, or requires access control to stop loss of property and assets. Or, perhaps this prospect can benefit by better control of spaces within the facility with access control user authorization health screenings (Safe Passage) or mobile credentials for frictionless entrance control (ScanPass®). Maybe the user has a door or opening that requires electronic locking, but is located in an area where it's difficult to run cable or wires. Integrations with Aperio® wireless locks let you add another point of protection – while you beef up your monthly recurring revenue.
RMR is the Holy Grail of the security industry. If you aren't focusing on providing ongoing services to your customer and instead only on single project revenues from a one-off installation, that leaves money on the table. It's about being a consultant; the go-to-person for your prospect. It's not about acting like you want to sell them everything you offer, instead letting the prospect know you're not just a single-service provider.
Reach us at info@connectedtechnologies.us or call 866.976.3520 to learn more.