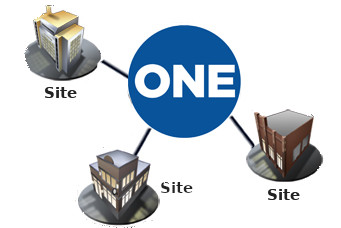 Security dealers who want to excel in 2023 would do well to standardize their product and service offerings as often as possible for their typical projects. Not only does this practice streamline day-to-day business operations, it also helps control inventory and training.
Standardization really ignited the early physical security industry with franchises back in the 80s. These companies standardized on the equipment they offered and engineered solutions to meet the growing market. (We won't delve into the proprietary aspect, as these were different times.)
Today, the concept is transformed with cloud computing, which provides greater flexibility in delivering a wide range of applications such as video, intrusion, access control, environmental monitoring and energy management. With a robust cloud-hosted platform, you have a single solution that does it all – and addresses the current and future needs of your clients. You can select and stick with the most popular manufacturer's controls–ones that you and your techs are familiar with and regularly spec for your customers.
The type of platform you choose is important. A cloud management system should be an easy-to-use interface for the customer and one that you can standardize for most market verticals your company specializes in.
Better for the business
There are other advantages to this approach. When you standardize, your employees are not confused about what you currently offer. They know how the system works and can readily assist the customer. Training is simpler and straightforward, because techs are familiar with the product and its nuances. They install systems quicker and with greater care–because they've done it before. That means you can move onto additional projects faster–boosting installation revenue and RMR along the way.
Standardization makes it easier to deliver a professional solution to the customer, one that can be easily expanded and brings valuable services for stickier, long-term RMR. For company profitability, standardization adds another decided edge. When it's time for valuation for potential sale or other transaction, buyers may baulk if they see an array of different products to service on the books. If you've standardized, that objection never comes into play.
As you proceed into 2023, consider standardization a viable concept that offers advantages all around. Contact us today about our dealer plans and find out for yourself how a total solution can build a more profitable installation company. Reach out to us at sales@connectedtechnologies.us or (866) 976-3520.
Connect ONE® is the full solution you can offer to every customer – and it all comes from a single supplier.