Unlock Doors Fast Using Smartphone or Tablet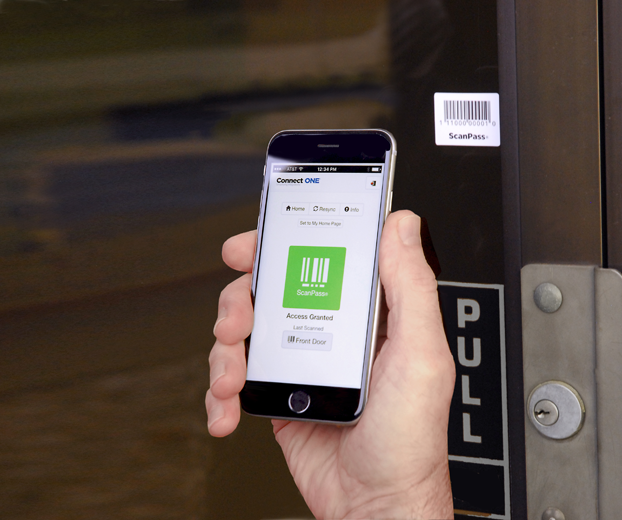 Welcome to the Next Generation of Access Control...
Introducing ScanPass powered by Connect ONE. Now you can provide Cutting Edge Technology and Value to your clients while generating significant additional Monthly Recurring Revenue. Easily affixed barcode stickers eliminate access control cards/fobs and readers. Complete jobs faster, more profitable and secure!
ScanPass Mobile Credential is unlike any other smartphone or mobile access control device on the market in that it offers greater connectivity options—including premise network or cellular—for users to gain access to interior or exterior doors in and around the facility. With the ability to use different communication pathways, users are assured of instant accessibility. ScanPass Mobile Credential users simply point their smartphone or other device credential at the barcode sticker and the barcode designates the proper door to be unlocked for entry. ScanPass Mobile Credential does not require the user to scroll through a lengthy dropdown list to locate the door to be unlocked. It also does not require a dedicated reader or additional hardware in the smartphone, in the example of Near Field Communication. A per-door option also exists to require pin entry on the user's mobile device prior to entry.
"The Connect ONE Access Expander provides exciting enhancements to the ELK M1 with expanded user support, schedules, and event history. ScanPass takes this a step further, offering intuitive access control via mobile devices and supporting an expanded number of access points. This enhanced capability adds value and convenience, giving installers an edge and opening new possibilities in a variety of commercial markets," says Amy Strickland, Marketing Design Manager at ELK Products.
200+ Doors and 90,000 Users from ONE control panel!
Instant Granted or Denied Feedback plus Optional Pin Entry right on the user's phone!
Entry Door Access
Cabinet Locker Access
Parking Gate Access
Codeless Arming/Disarming
Elevator Control
All Lock Types incl. Z-Wave
Instant Granted or Denied Feedback!
Access Granted Feedback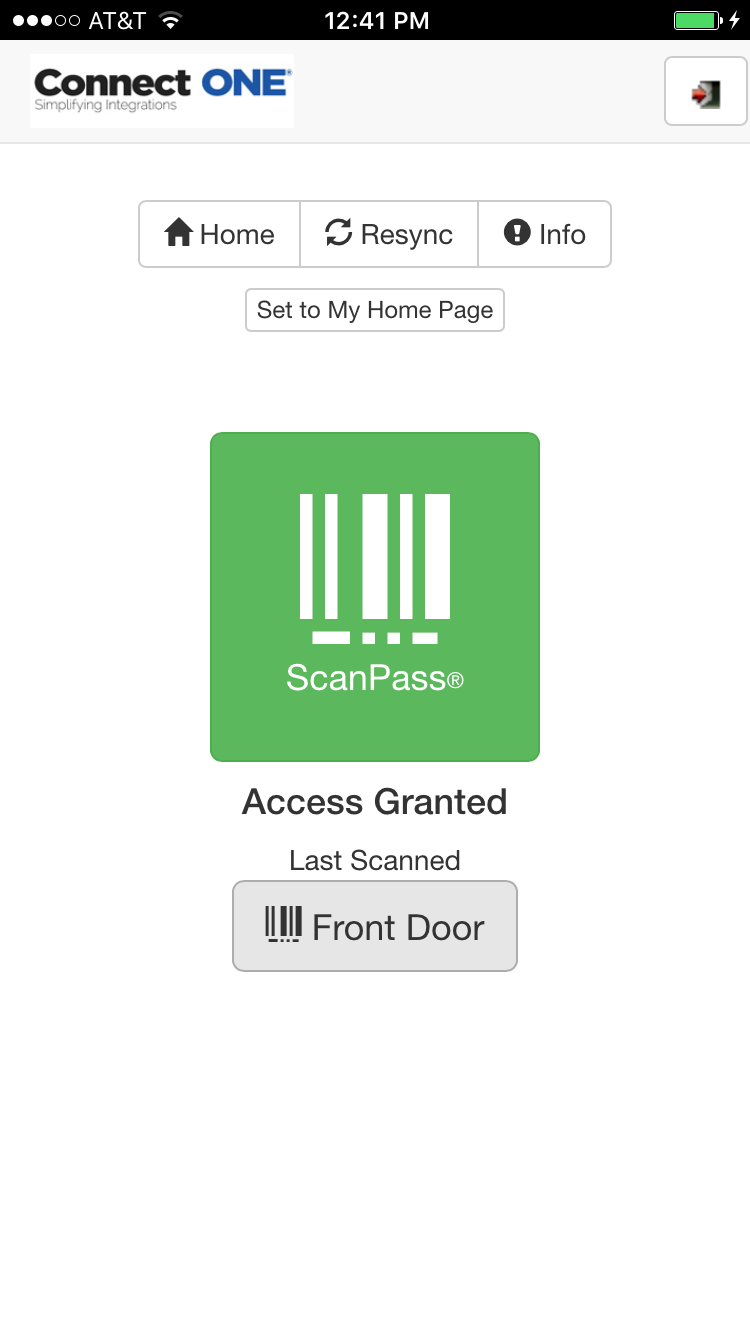 Access Denied Feedback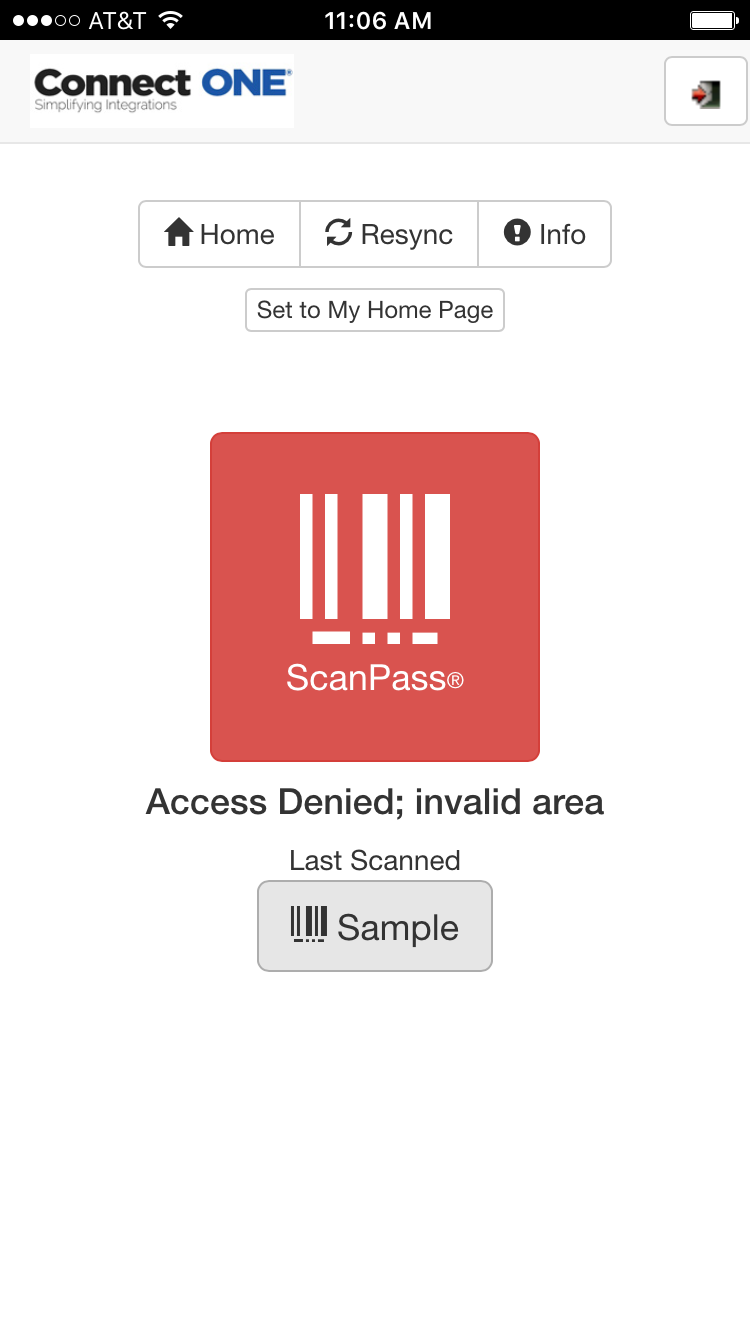 Optional Pin Entry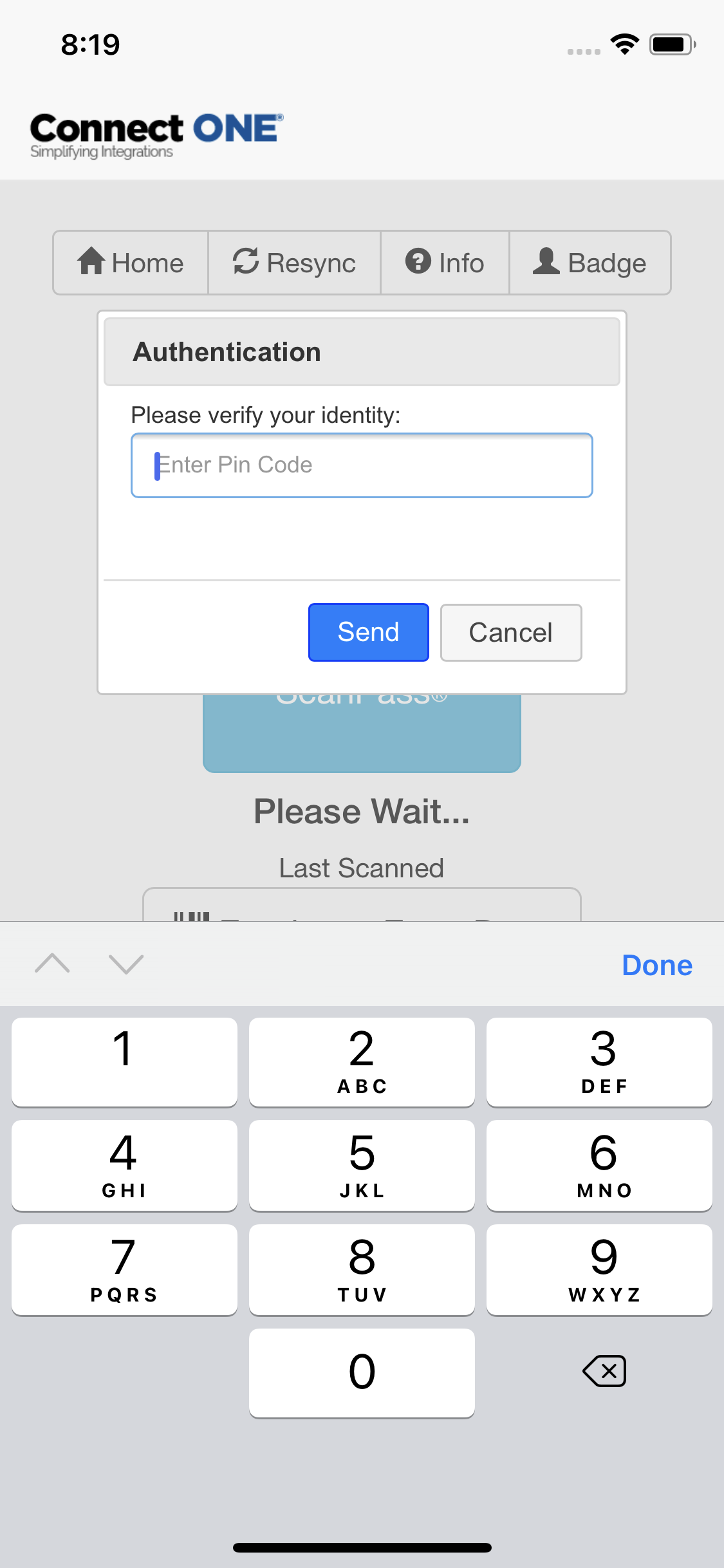 With ScanPass you get all of the great
Connect

ONE

®

features, plus:
Instant Access
Barcode Identification for Instant Access
Easy Access for Multiple Locations
Security
Multiple Security Safeguards including Encryption
Optional Pin Entry Required for Additional Identity Verification
Lower Costs & More RMR
Lower costs and faster installations with less equipment, yet higher monthly recurring revenue (RMR) for the dealer.
Works with the Connect ONE Access Expander and the Commercial ALL IN ONE which supports ScanPass and Proximity Cards/Readers.
Download Sales Sheet for: DMP XR | Bosch B/G | Elk M1 | Honeywell Vista