Why you need a trusted manufacturing partner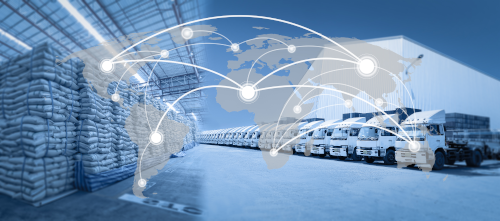 Disruptions up and down the supply chain continue as the country recovers from the pandemic and adjusts to slowed manufacturing and distribution. The ever-resilient physical security industry has fared well, thanks to trusted manufacturing partners who assist systems integrators and dealers with targeted, readily available solutions. These are the companies who have continued to work closely with the channel – delivering products so systems integrators can satisfy current and future project goals. According to a recent report by Security Business magazine, integrators are finding that manufacturers that they have relied on, and viewed as partners, helped eased supply chain issues. They can contact their manufacturing and service providers to explain what they need – and solutions are often found through ongoing collaboration.
Cloud erases challenges
Inherent in a cloud management platform are capabilities that make adding new services easy, so you don't have to wait on hardware or buy special software. New services can be added simply, without resorting to new components that may be difficult to obtain.
Dealers often come to us asking for APIs and to write code for different products because they can't get delivery on items they are accustomed to due to production or distribution backlogs. As a trusted manufacturing partner, we work to accommodate them. Or, they may ask if we can interface with another product that may be in stock so they can continue their installations without interruption. With the cloud, integrations and interfaces to many other products are readily available and seamless to implement.
With Connect ONE®, a cloud management solution that handles intrusion, video, access control, critical environmental monitoring, energy management, asset management, commercial fire alarm data event monitoring and other connected applications, dealers have many products to select from that work with our platform. They aren't stuck with one manufacturer or worse, in a proprietary solution that only expands with that particular supplier's exclusive products.
A cloud management interface offers flexibility in product choice – extending more options to dealers in the field so they don't suffer supply chain worries and can continue to add services and increase their recurring monthly revenue – ultimately raising their company's profitability.
A trusted manufacturing partner like Connected Technologies has your back. We work closely with our dealers, and having come from the installation side of the business, understand the importance of being able to pivot quickly to address current challenges.
Connect ONE® is the full solution you can offer to every customer – and it all comes from a single supplier. For more information, reach out to us at sales@connectedtechnologies.us or (866) 976-3520.