API Integrations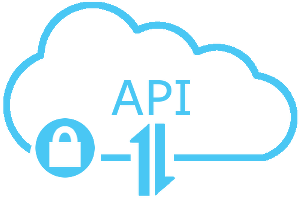 API integrations include receiving event information from multiple external sources for additional processing or system interaction, sending out events to external systems, external software user changes, and IFTTT integration.
UserAPI - Integration with External Business Software
REST API for:
Creating, modifying, & deleting users/system codes & cards
Retrieving alarm areas, zones, doors, & outputs for status and control commands
Pushing system events to external services for additional logging and/or processing
Microsoft Teams Integration for pushing channel messages to personnel
EmailAPI - Integration with External Systems and Task Control
End-user generated email can integrate with:
Siri, Google Assistant, etc. - Voice Task Activation
3rd Party Device Monitoring - Emails sent by device are captured as events within Connect ONE
IFTTT - Integration with IFTTT for Triggering External Connected Systems
Incoming IFTTT triggers to Connect ONE:
Geolocation Notice
Geolocation Task Activation
3rd Party Device Activations - Locks, Switches, etc.
Outgoing Connect ONE triggers to IFTTT:
Upon system events such as arming, access, etc. - Trigger IFTTT connected device actions