Critical Environmental Monitoring
Monitor and control crucial equipment or facility temperatures, humidity, and carbon dioxide levels
Food Storage
Pharmaceutical Storage
Server/IT Rooms


Data Centers


Machine Operating Temperatures
Farming / Livestock Monitoring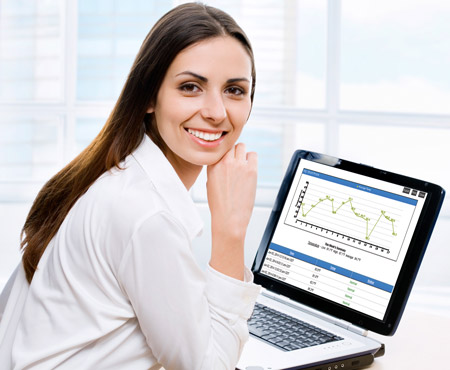 Simplifies critical temperature/humidity/carbon dioxide monitoring capabilities for industrial process and critical infrastructure customers and provide instant notification of events via email or text message.
The business up the road with the aviary or the poultry farmer – did you know you can help them with simple devices to control temperature, humidity and carbon dioxide? How about being able to monitor for carbon dioxide (used and stored for mixing soft drinks) in restaurants, greenhouse clients concerns about elevated CO2 gases and plant health or general indoor air quality? It's not security, but it fits in your wheelhouse now, especially with the growing number of connected devices coming your way courtesy the internet of things.
Temperature, humidity and carbon dioxide combination sensors can quickly attain a strong return on investment in protecting birds, poultry, livestock and other animals or plants. For security dealers, this is your opportunity to expand your services to the burgeoning world of information technology and security – easily with the help of Connect ONE® from Connected Technologies LLC. We've developed an easy to install and monitor (via the internet) Gateway Module that can accommodate up to three tracking devices for agricultural, hospitality or many other vertical markets and send emails and reports in real time to managers with need-to-know information about out of normal ranges or levels. There's no need for an alarm control panel, only internet connectivity via cellular or other means. It's practically plug and play, and a great way to expand and elevate your business with new services critical to business managers – while you earn new streams of recurring monthly revenue.
Don't limit your business by stopping with security. Consider yourself a provider of critical information. Your customers will thank you.
Other flexible capabilities include:
Food/Wine Storage
Pharmaceutical Storage
Server/IT Rooms
Data Centers
Machine Operating Temperatures
Farming / Livestock Monitoring
See what others are saying:
"Our company is in a rural area, we have been frustrated with long drives and expensive service calls to support legacy computer software and systems. Now with a simple to use dealer web portal, Connect ONE allows us to eliminate expensive service calls by supporting our customers remotely with just a simple login and a phone call that takes only a few minutes. Connect ONE is our biggest added value - profitable RMR for my company. My customers only need to learn one easy to use interface for their business and home."

—Jeff Kesterson,
President of NightWatch Security - Sedalia, MO
Other flexible capabilities include:
Customization
Customize on-screen alerts with audio for immediate action; monitor and log status of critical equipment temperatures such as freezers and coolers as well as heating and cooling conditions for one or more locations.
Logs And Alerts
At a glance, see real-time temperature, humidity, and carbon dioxide logs and data in text and/or graphic representations. Receive high and low temperature, humidity, & carbon dioxide alerts.
Minimize Losses
Minimize losses with high and low temperature, humidity, and carbon dioxide alerts. Receive instant alerts and notifications of threshold exceptions and maintenance issues; bypass sensors for maintenance.
Customizable Reports
Create custom reports on demand, by location or system wide. Generate historical temperature, humidity, and carbon dioxide text and graphical data log reports.
Generate Reports
View activity from one or more locations on a single report. Create and save customized reports. Reports may be printed or exported to spreadsheet software.
Historical Data Logging
Monitor & log critical temperatures, humidity, & carbon dioxide automatically (1,2,4,6 times per day, or semi-hourly, hourly or bi-hourly). Satisfy compliance: FDA, CDC, local health department or customer requirements.
Equipment Required: Network Gateway or ELK M1 Control Panel