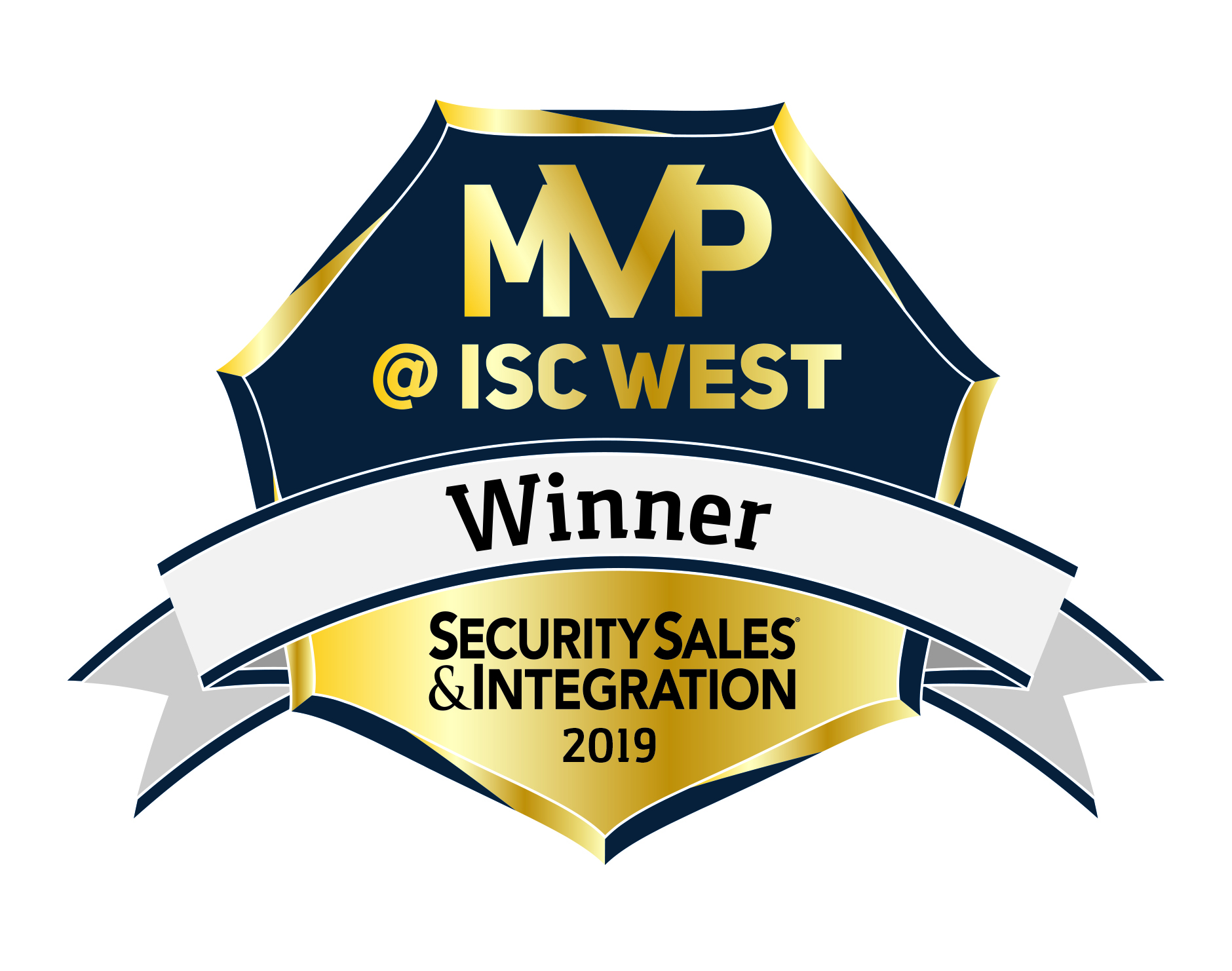 GeoView System Mapping
Map Locations for Real-Time Status & Control to Google Maps
GeoView, winner of an industry award for innovation, brings the power of Google Maps to the Connect ONE® cloud-hosted security management platform. With GeoView, users see the current status for all locations and installations instantly in a wide-area satellite map. Users drill down into each location for real-time alarm, health and system monitoring and control – with GeoView showing the exact zone and location on alarm or alert. GeoView lets dealers offer different levels of managed services for recurring monthly revenue while the end-user interacts consistently with the solution, making for a stickier, long-term customer.
GeoView users have secure access to a map of their building(s) providing information at a glance through designated icons that indicate live system status. The size of the map view only opens to the boundaries of site locations, keeping views relevant to customer's locations.
Users get instant visual notification over the map for alarm activation—depicted with a flashing red icon; yellow a trouble condition; and green indicating good health status. All locations and status of systems installed are depicted on one screen.
Users view and control equipment by clicking on icons of cameras, zones and sensors, doors and outputs, as well manage arming and disarming of intrusion systems.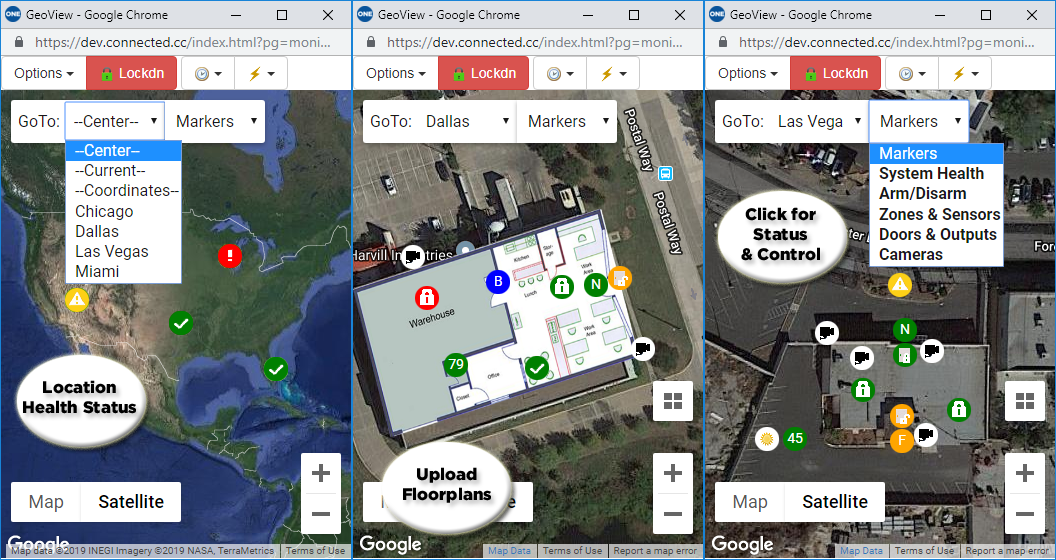 With GeoView you can:
Easily drag/place Markers
System Health
Arm/Disarm Status & Control (Multi-Area)
Zones & Sensors (including Environmental & Weather Sensors)
Doors & Outputs
Cameras (also Live View within Map)
Floorplans
Upload Interior Floorplans and overlay on top of Satellite Image
At-A-Glance Status
Coloring and Animation on change