Simplifying
Intrusion
Access Control
Video Monitoring


Energy Management


Critical Environmental Monitoring


Service/Repair Tracking
Incident Case Management
Event Response History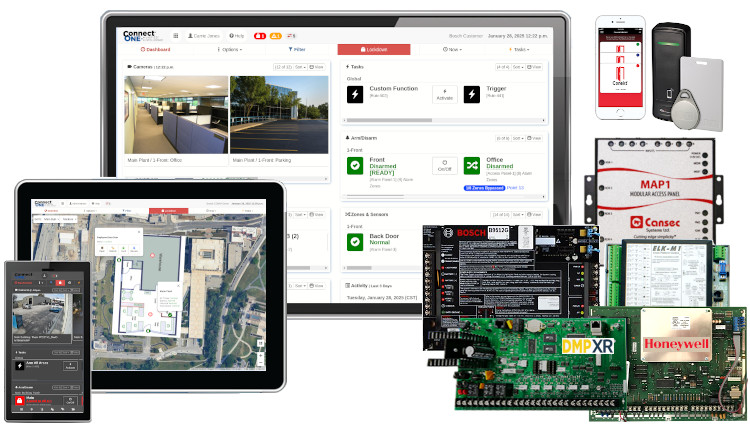 Whether it's one or a hundred locations with multiple panels, they can all be managed in real time from any web-enabled device on ONE screen with a single log-in credential. It doesn't get any easier.
No Software to Install or Maintain
Plug and Go – No Router/Firewall Configuration Needed
Network or Cellular Communication Capable
Generate New Recurring Monthly Revenue
Maximize Customer Retention
Branded with your Company Name and Logo, this is your service
Promotes Standardization for Training and Support
Alarm Transmission direct from control panel to your Central Station
Always Up to Date - Automatic Backup for Disaster Recovery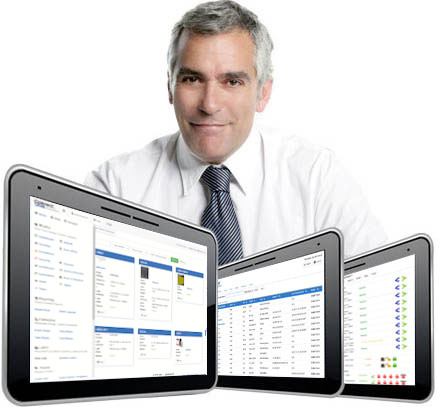 The business challenges from new technologies and increasing customer requirements, which are changing faster than ever, should not complicate your life. Connect ONE helps forward looking companies streamline their business by providing a service that connects all system integrations into one easy to use Web Hosted Management Service. Connect ONE simplifies dealers installation/support and end user management of systems.
See what others are saying:
"Thank you for listening and making the feature available so quickly! I really enjoy working with Connected Technologies."

—Dan Osborne
Project Manager at Schmidt Security Pro