Press Releases
June 15, 2022
Updated service levels bring new opportunities for RMR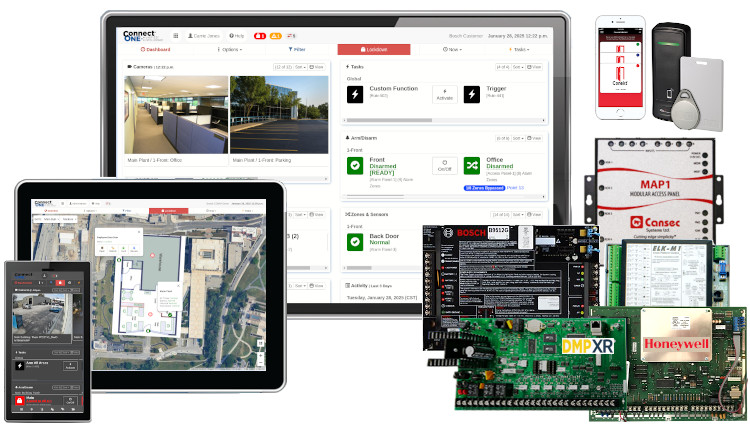 FOR IMMEDIATE RELEASE Connect ONE® Packs More Services in Platform for Added Dealer ValueUpdated service levels bring new opportunities for RMRMonument, Colo., June 15, 2022—Connected Technologies LLC, maker of the award-winning ConnectONE® cloud-hosted management interface, has updated its platform's service levels, adding newfeatures and capabilities which previously were individual add-on modules.Dealers who want to differentiate their product offerings and manage and control security turn toConnect ONE for its ease of use and ability to quickly scale and customize services. With a singledashboard view of all security, fire, safety, environmental and other events, Connect ONE ...
[Read More]
March 16, 2022
Connected Technologies adds new fire monitoring control panel capabilities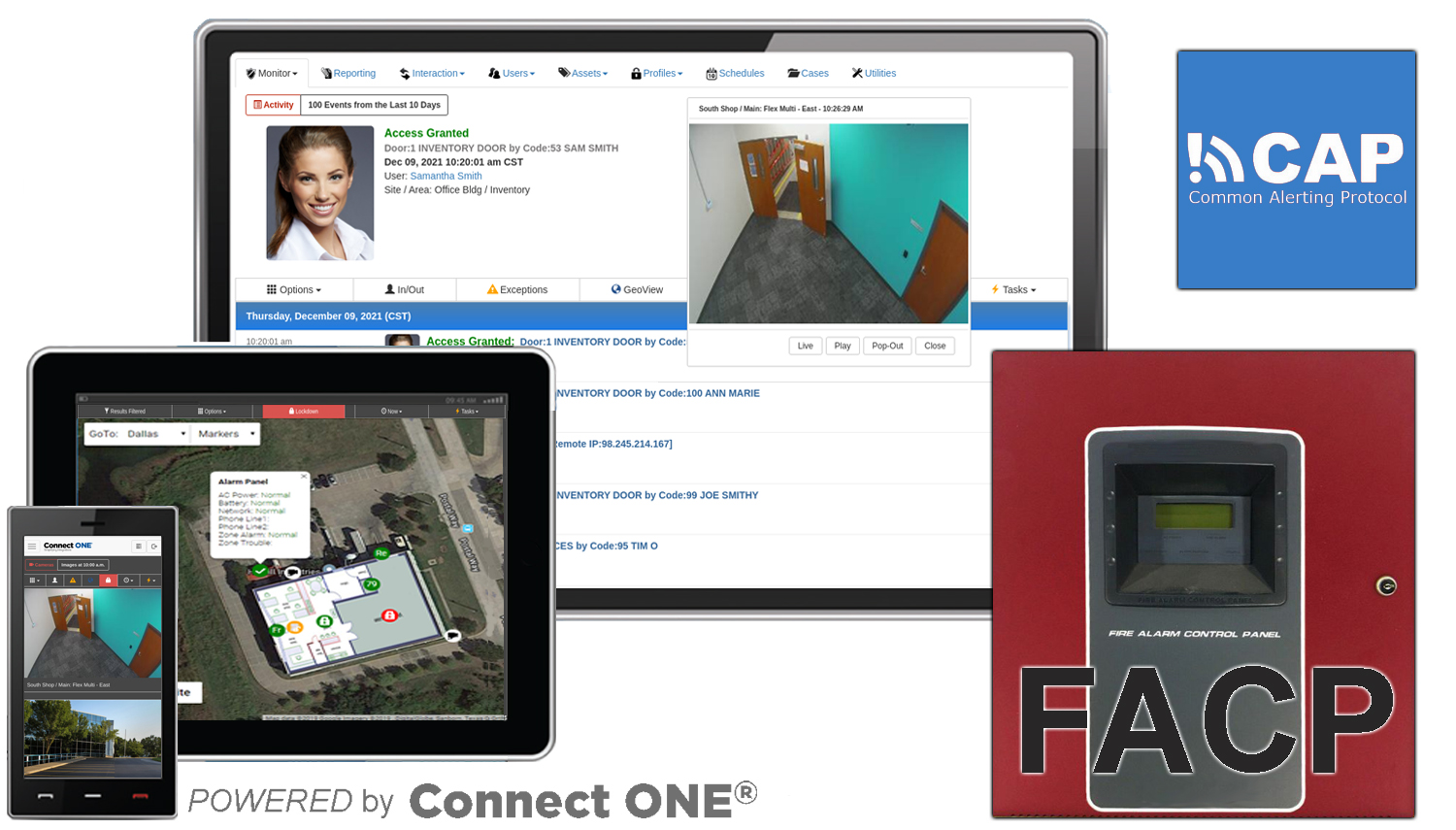 Monument, Colo., March 16, 2022—Connected Technologies LLC, maker of the award-winning Connect ONE® cloud management platform, has expanded its fire alarm monitoring capabilities, allowing dealers to add growing fire alarm services to their business. According to a recent report from Grandview Research, the demand for fire protection systems will continue to increase steadily from 2022 to 2030. Connect ONE, the single software solution that controls intrusion, access control, video surveillance, critical environmental monitoring and energy management systems now interfaces with additional popular commercial fire alarm panels. Along with the ability to integrate with the fire alarm modes of ...
[Read More]
January 7, 2022
An exciting, comprehensive update to the platform makes it easier to manage systems, users and permissions, rules and automated reports. [Hide]