Press Releases
July 15, 2020
System management handled through the all-in-one Connect ONE cloud-hosted interface for seamless control of environmental temperature settings. [Show All]
FOR IMMEDIATE RELEASE
Dealers Can Extend Substantial Energy Savings to Customers with New Integration Between Connect ONE® and ecobee WiFi SmartThermostats
System management handled through the all-in-one Connect ONE cloud-hosted interface for seamless control of environmental temperature settings.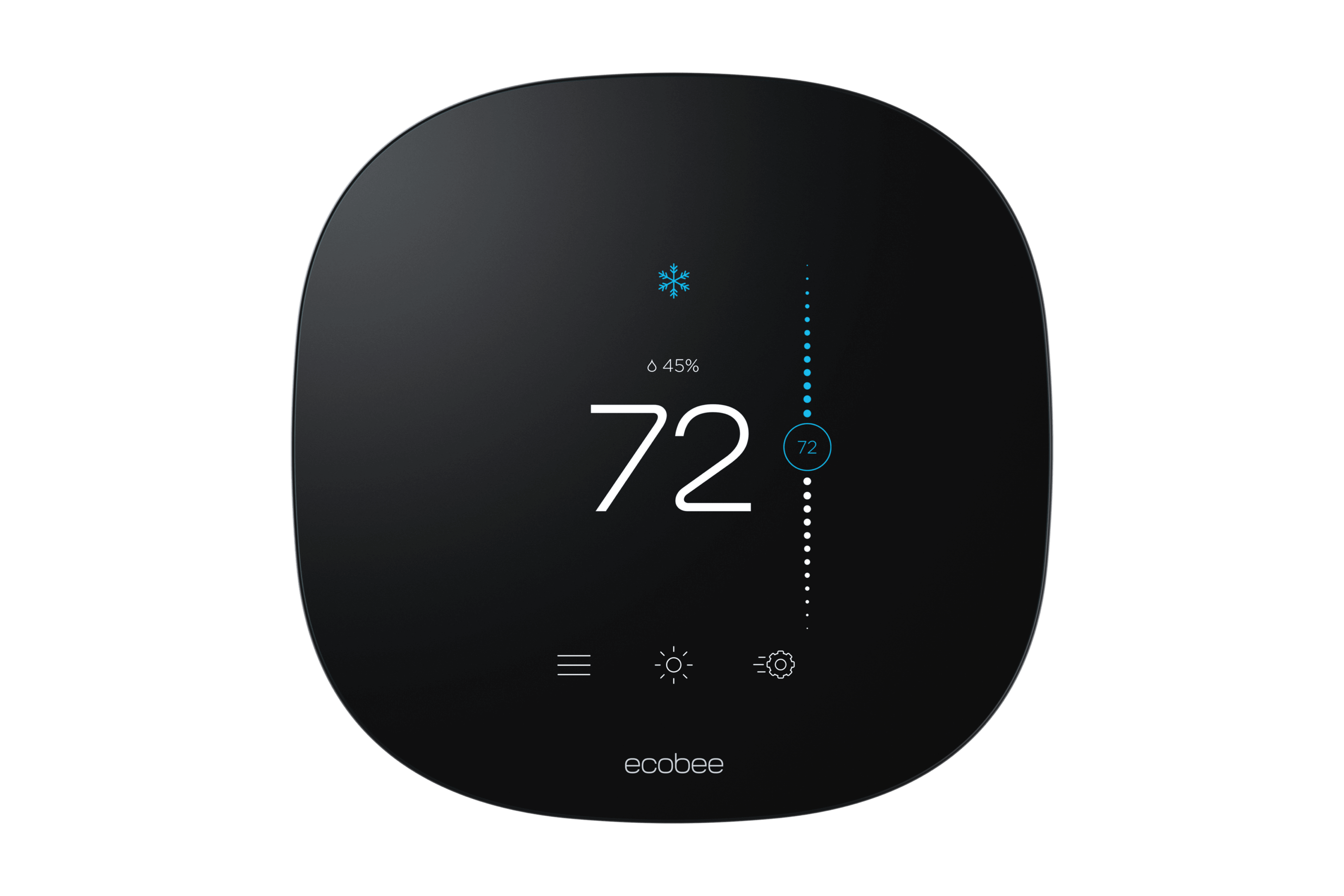 Monument, Colo., July 15, 2020—Security dealers now have the opportunity to offer their customers substantial energy savings while earning recurring monthly revenue (RMR) with a new integration developed between the Connect ONE cloud-hosted interface and ecobee WiFi SmartThermostats.
Connect ONE, an award-winning service and management platform from Connected Technologies, now provides seamless support and control of popular ecobee WiFi SmartThermostats, allowing dealers to expand into managed services for energy management and environmental monitoring. With ecobee, an ENERGY STAR® certified product designed to meet the highest standards of comfort and energy conservation, users can save up to 23% on annual energy costs.
"Energy management is an area where users can attain tangible cost savings, even hundreds of dollars annually depending on the facility," said Dan Simon, Managing Partner and Co-Founder of Connected Technologies. "The Connect ONE and ecobee integration gives security dealers another way to bring valuable services to the customer with lower utility bills, while they earn regular and predictable revenue from ongoing service."
The Connect ONE-ecobee integration works via WiFi with all control panels and requires no wiring or Z-Wave connectivity, making it a snap for customers to start saving on energy bills. In addition, while some smart thermostats need a separate mobile app for configuration—requiring the end user to set up a password and log-in credentials—with Connect ONE and ecobee a smartphone app is not necessary for installation. The end user simply activates a free ecobee account online from a PC or web browser, allowing Connect ONE to actively manage the new connection through a single interface.
Once configured within Connect ONE, customers view real-time data on energy and make on-the-fly adjustments, temperature changes and setbacks. Integrated with intrusion or access control systems, when armed and the facility unoccupied, ecobee SmartThermostats switch to energy saving settings. When disarmed and the building becomes occupied, ecobee automatically switches to its standard schedule mode. A complete
schedule can be configured in Connect ONE, with the ability to batch commands to multiple thermostats for easy programming and setup.
Connect ONE by Connected Technologies is a cloud-hosted integrated security management solution which leverages one user interface to control intrusion, access control, video surveillance, critical environmental monitoring and energy management. Connect ONE works with the Bosch B and G series as well as DMP XR/XT series, ELK M1 series and Honeywell Vista Turbo security and access control panels.
For more information on this integration, visit Connect ONE online, call (866) 976-3520 or email info@connectedtechnologies.us.
About Connected Technologies LLC*
Connect ONE® and ScanPass® Mobile Credential are products of Connected Technologies, LLC. The Connect ONE cloud-hosted interface manages multiple solutions such as security, access control, mobile credential access, video, energy management, critical environmental monitoring and now, CheckPoint Tours, with an easy-to-use platform accessible from PC, laptop, smartphone or tablet. Connect ONE interfaces with the complete line of Bosch Security, DMP, Elk Products and Honeywell Turbo controls and provides an easy path to add managed services. For more information visit www.simplifywithconnectone.com or call 866.976.3520.
*All Connected Technologies' brand and company/product names are trademarks or registered trademarks of Connected Technologies, LLC all rights reserved. Protected by U.S. Patent No. 7,825,796.
Connected Technologies Media Contact:
Deborah O'Mara
773.414.3573 (m)