Press Releases
January 15, 2020
Connected Technologies Extends Customization Services [Show All]
FOR IMMEDIATE RELEASE
Connected Technologies Extends Customization Services
Enhanced design-engineering support offers new integrations tailored to the dealer's business and project demands.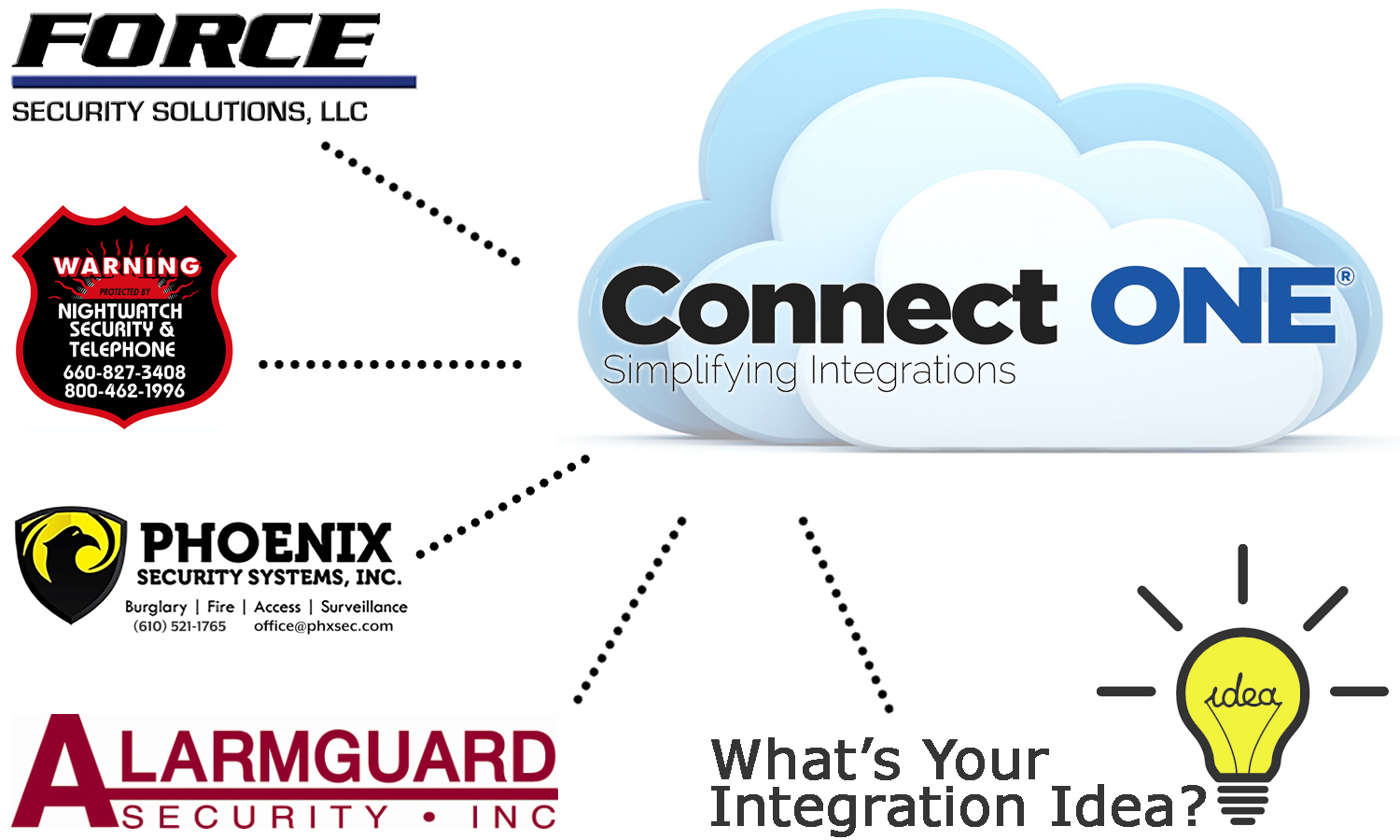 January 15, 2020—Connected Technologies LLC, Monument, Colo., wants dealers to have it their way—so it's changing the landscape of manufacturer support by providing additional customization services tailored to the security dealer. Knowing that one size does not fit all when it comes to project demands, the Connect ONE® management interface in its original state is already highly customizable. Now, and because of popular demand, dealers can request additional integrations or capabilities—allowing them to meet the user's challenges, expand their scope of projects and gain profitability in every market vertical.
"When dealers have the opportunity to integrate other products and provide functions the user specifically requests it creates a stronger relationship between the dealer and their customers," said Dan Simon, co-founder and managing partner of Connected Technologies and creator of the integrations. "Integrators have many different business strategies, so we work to give them a unique offering specific to their goals. We invite dealers to contact us with their challenges, so we can work together to design a solution through the Connect ONE interface. Our goal is to help dealers reach their highest potential."
Jeff Kesterson, owner of Nightwatch Security & Telephone LLC in Sedalia, Mo., had programming requests turn into actual features to solve customer problems. "In one application, we have multiple schools programmed so door alarms, panic buttons and card readers trigger on-screen alerts at selected locations, while simultaneously sending email and text messages with embedded video to security officers," said Kesterson. He said security personnel wanted a better way to assess threats proactively so they could respond accordingly during emergencies.
In another example, Connected Technologies developed a software integration to a 2N (an Axis Company) IP intercom and door entry system to permit management and control of the 500+ user population through Connect ONE. Force Security Solutions LLC, Washington, D.C., contacted Connected Technologies to see if the integration was possible—and the necessary capabilities were delivered in a minimal timeframe.
For Ryan Christen of Corbeck Technologies LLC, in Raleigh N.C., Connected Technologies customization has allowed the company to tailor its projects and meet new demands. "Whether it's a commercial office, retail, storage, or multifamily development, the incredibly versatile Connect ONE has allowed me to gain the flexibility needed to confidently meet the demands of those development markets. By customizing the customer's Connect ONE interface to the user's operational needs, it gives them a simple and intuitive application that they can tell was customized specifically for them. This is a big reason why we have the customer retention and growth that we do."
Having a manufacturer partner who has your back is rare in this day and age, but something dealers look for to add value to their business and a contracting edge with customers.
"The Connect ONE platform offers a lot of flexibility so we can design a system that works for each customer," said James Lee, president and partner at Alarmguard Security, Greensboro, N.C. "We rely on Connected Technologies for technical and customer support. We have requested software and feature upgrades for our customers and if it's possible it happens within 24 hours. We use Connect ONE in our own business and the reporting features are outstanding."
For Phoenix Security Systems Inc., Philadelphia, a national accounts dealer with security, surveillance and access control customers in 40 states, manufacturer support is critical to staying competitive and profitable. "Connect ONE was paramount in allowing Phoenix to offer a service that is truly connected across platforms,"according to Eric Burroughs, vice president. "The company is unique in the respect that they operate with software that can be edited and modified—without having to wait years to get it. They were the first company I thought of when my security software vendor could not accomplish a special mobile app for our national accounts, and Connected Technologies delivered on this request as well."
It's uncommon to find a manufacturer who will work directly with the security dealer to fully customize software to meet the needs of their business and challenges of the customer; with this type of collaboration comes a sharp competitive edge.
For more information on the available customization services, contact Connected Technologies today at 866.976.3520 or visit www.simplifywithconnectone.com.
About Connected Technologies LLC*
Connect ONE® and ScanPass® Mobile Credential are products of Connected Technologies LLC. The Connect ONE cloud-hosted interface manages multiple solutions such as security, access control, mobile credential access, video, energy management, critical environmental monitoring and now, CheckPoint Tours, with an easy-to-use platform accessible from PC, laptop, smartphone or tablet. Connect ONE interfaces with the complete line of Bosch Security, DMP, Elk Products and Honeywell Turbo controls and provides an easy path to add managed services. For more information, visit www.simplifywithconnectone.com or call 866.976.3520.
*All Connected Technologies' brand and company/product names are trademarks or registered trademarks of Connected Technologies LLC all rights reserved.
Connected Technologies Media Contact:
Deborah O'Mara, DLO Communications
Email: dlocommunications@gmail.com
773.414.3573 (m)