Press Releases
August 22, 2017
Federal Protection Inc. Lends Financial Customers Easy System Management with Bosch Control Panels and Connect ONE® from Connected Technologies, LLC [Show All]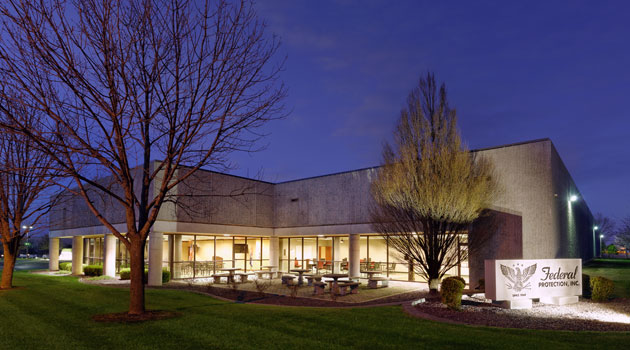 FOR IMMEDIATE RELEASE
Federal Protection Inc. Lends Financial Customers Easy System Management with Bosch Control Panels and Connect ONE® from Connected Technologies, LLC
Systems integration firm provides cloud hosting to simplify intrusion and access control system management, credentialing and programming controls.
Crystal Lake, IL, August 22, 2017—Headquartered in Springfield, Mo., Federal Protection Inc. provides targeted security services to customers in a range of commercial and residential vertical markets – with a fine focus on financial and banking industries. The privately held company, established in 1969, leverages the Connect One® integrated cloud-hosted security platform from Connected Technologies, LLC, allowing users to make simple and quick changes to system permissions, credentials and other access control and intrusion detection programming. Federal Protection is a central station monitoring provider and member of The Monitoring Association (TMA), carrying the prestigious Five-Diamond Certification.
Federal Protection has been a Connect ONE certified dealer for over a year and Matt Harrison, Vice President of Operations, said the web-hosted interface is perfect for financial, banking, credit union and similar clients with multiple locations and accounts, providing one seamless interface to manage access control and intrusion. "Because we serve national accounts across the country, when they acquire other locations or add facilities we can bring them online quickly without having to completely replace the infrastructure or conduct extensive programming," Harrison said. "Financial customers are comfortable using cloud-hosted services such as Connect ONE and understand the inherent safeguards in place. It's solid and reliable and there isn't a server to program or contend with. The interface is simple and easy for end-users and they gain efficiency with batch user code changes or other credentialing and security accountability functions."
Federal Protection is focusing on deploying Bosch B and G series control panels with intrusion and access control using the Connect ONE cloud-hosted platform. Bosch Security Systems, Inc. provides cloud-based connectivity, called Remote Connect cloud service, to its control panels for remote programming and end-user app connectivity. Remote Connect eliminates the need to change customer router settings, firewall rules or to use Domain Name Service (DNS) to access systems.
"Connect One® is a nice fit for financial and national account customers because it allows them an easy way to manage all their systems and locations," said Mike Simon, Managing Partner, Connected Technologies. "Bank users can easily manage security system information for all their locations, no matter where they are."
Visit Bosch Security Systems during ASIS 2017, September 26 through 28, Booth 3333 in Dallas to learn more about opportunities to grow your recurring revenue using cloud services.
About Connected Technologies LLC**
Connect ONE® and ScanPass® Mobile Credential are products of Connected Technologies, LLC. The Connect ONE web-hosted interface manages all solutions–security, access control, mobile credential access, video, critical environmental monitoring and more, from an easy-to-use platform accessible from PC, laptop, smartphone or tablet. Created with both user and dealer in mind, Connected Technologies partners with leading industry firms such as Bosch, DMP, Elk, Honeywell, Nest and others. For more information, visit www.simplifywithconnectone.com or call 866.976.3520.
**All Connected Technologies' brand and company/product names are trademarks or registered trademarks of Connected Technologies, LLC, all rights reserved.
Media Contact:
Deborah O'Mara, Managing Director
DLO Communications
773.414.3573 (m)