Press Releases
September 3, 2015
Connect ONE® Access Expander Lets Systems Integrators Migrate into New Profitable Markets [Show All]
Dealers can offer automation and robust access control and enter new verticals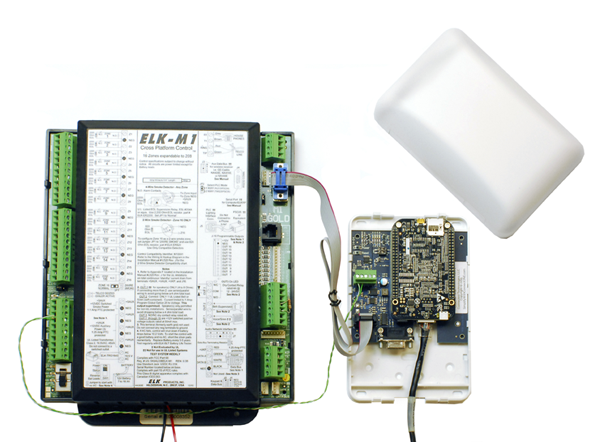 Security Info Watch
-
http://www.securityinfowatch.com/press_release/12102890/connect-one-access-expander-lets-systems-integrators-migrate-into-new-profitable-markets
Security Dealer Magazine
-
http://www.sdmmag.com/articles/91690-access-expander-is-designed-to-help-systems-integrators
Crystal Lake, IL, August 3, 2015—Connect ONE®, the flagship, integrated security management platform from Connected Technologies, LLC, has developed a new Access Expander that allows systems integrators to broaden their scope of services for both residential home automation to robust commercial automation with expansive access control features, security, video verification and many other integrated systems allowing to easily transitioning into new, cloud-based recurring monthly revenue (RMR) opportunities.
The next-generation Connect ONE® Access Expander is fully compatible with ELK Products' M1 Security and Automation Control. The integrated platform is UL-listed for security and in addition to access control offers critical temperature monitoring, HVAC and lighting automation all from a single control panel.
The Access Expander works seamlessly with the Connect ONE® interface to provide dealers simple and economical, yet powerful, on site and remote connectivity while giving commercial customers full control 24/7, from any web-based browser or smartphone. Dealers can now offer their customers, with one or multiple locations, a total integrated system that provides easy management capabilities.
"It's imperative for systems integrators to be able to offer new services and expand their scope of operations to new markets for added profitability and RMR," says Mike Simon, a former dealer and Managing Partner, Connected Technologies. "The new Access Expander is a simple way to offer both home and commercial automation with integrated access and other vital security and energy control offerings all on the same platform. Connect ONE provides integrators a way to standardize service offerings which will help simplify their businesses" he says.
The Connect ONE® Access Expander is easy to set up and hardware and network configuration is not required. The access control functionality allows for up to 16 doors of control and is readily expandable. Other features include:
Ability to handle 10,000 users with keypad codes and/or 26-bit access control cards

Database of 1,000 profiles for arming and access permissions with scheduling

Time and holiday scheduling as well for doors and outputs

Quick Lockdown feature for one or multiple locations

Elevator control

2,500 count event buffer that stores events locally when necessary; unlimited event count storage in the cloud for one year.
Integrators and dealers are encouraged to call Connected Technologies today to find out how the Access Expander can assist with future access control project specifications. The Access Expander will be available for general release fourth quarter 2015.
About Connected Technologies
The Connect ONE® web-hosted interface manages all solutions – security, access control, video, critical temperature monitoring and more, from an easy-to-use platform accessible from pc, laptop, smartphone or tablet. Created with both user and dealer in mind, Connected Technologies partners with leading industry firms. For more information, visit www.simplifywithconnectone.com or call 866.976.3520.