Press Releases
October 17, 2023
Connect ONE® By Connected Technologies Celebrates 15 Years [Show All]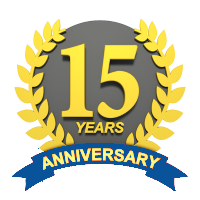 FOR IMMEDIATE RELEASE

Connect ONE® By Connected Technologies Celebrates 15 Years

Former security dealers use their experience to move to the manufacturing side and forge a successful, ever-evolving cloud-hosted offering.

Monument, Colo., October 17, 2023—Connected Technologies LLC, maker of the award-winning Connect ONE® cloud management platform, is celebrating its 15th year in business – attributing its ongoing success and continually evolving product to listening to its dealers and bringing valuable services to their customers.
Co-founded in 2008 by Managing Partners Mike Simon and Dan Simon, the father-son duo set out to develop an interface that would allow dealers to grow their recurring monthly revenue (RMR) while providing services to encompass as many projects as possible – from residential to an industrial manufacturing plant and everything in-between. Connect ONE offers intrusion, access control, video surveillance, weather and environmental monitoring, energy management and fire alarm reporting, leveraged through one platform and a single interface.

As part of the anniversary and its goal to continue to add services, the company released a fresh new look, design and tagline – Unified IntelligenceTM. Connect ONE today brings actionable information, i.e., intelligence from multiple sites and systems, unifying it into one simple-to-use interface.

"When you consider the Connect ONE platform which analyzes multiple streams of information and joins them together, the best way to describe the outcome of this process is unified intelligence," said Dan Simon,
Managing Partner. "In other words, one interface that brings together multiple technologies so that users can make informed decisions about the people and facilities they manage. Going forward our goal is to continue to bolster the unified intelligence principle and provide even more value for dealers and their customers to support their efforts in managing the safety and efficiency of their buildings."

Connected Technologies also believes in continually evolving its product as dealers' needs change – and will continue that mission. For example, most recently it rolled out an integration with Bluetooth-reader based Conekt mobile credential by Farpointe Data. In addition, it often collaborates with the dealer on new features and capabilities. In one recent example the company developed a task integration feature for mobile access
control for marinas to use with boat slip renters.

Connect ONE works with Bosch B and G, DMP XR/XT, ELK M1 and Honeywell Vista Turbo security and access control panels. It also integrates with ASSA ABLOY Aperio® wireless locks as well as Digital Watchdog, OpenEye, ExacqVision, Eagle Eye Networks and Hanwha video technologies – plus many other supporting products and services. With the Safe Passage module for access control user authorization and ScanPass® mobile credential for frictionless entrance control, dealers and their customers have the latest services to manage multiple locations through a single Connect ONE user interface.

"I'm excited about our ongoing transformation from access control to all these different services that dealers can use to increase their customer base," says Mike Simon, Managing Partner. "We knew that dealers needed to offer more than just security and started down our path of helping make dealers more profitable through easy add-on services. Having information and intelligence on their buildings is important to our dealers and their customers. Customers need knowledge of their facility and its activities through reports and other data so they can keep their buildings safe and secure."

For more information on the platform and its integration and partnerships, visit Connect ONE, call (866) 976-3520 or email info@connectedtechnologies.us.

About Connected Technologies LLC*
Celebrating 15 years of service to the security dealer community and its customers, Connected Technologies LLC and its Connect ONE® platform provides unified intelligence to multi-site commercial facilities. The Connect
ONE cloud-hosted interface manages multiple solutions such as security, access control, mobile access through ScanPass® Mobile Credential, video, energy management, critical environmental monitoring and CheckPoint
Tours, with an easy-to-use platform accessible from PC, laptop, smartphone or tablet.
For more information visit www.simplifywithconnectone.com or call 866.976.3520.
*All Connected Technologies' brand and company/product names are trademarks or registered trademarks of Connected Technologies, LLC all rights reserved. Protected by U.S. Patent No. 7,825,796.
Connected Technologies Media Contact:
Deborah O'Mara
dlocommunications@gmail.com
773.414.3573 (m)