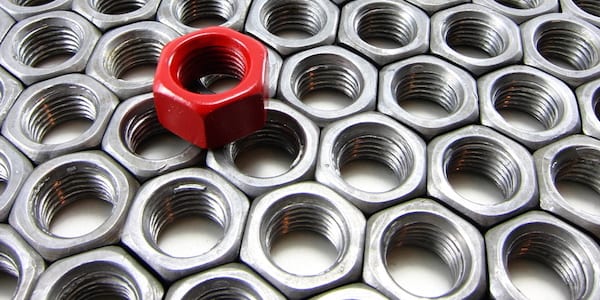 A Connected Technologies Briefing…
By Mike Simon, Managing Partner, Connected Technologies LLC

Navigating the ever-changing product and technology landscape can be difficult and overwhelming. While security dealers work to increase their profitability by adding services, training and education of technicians and personnel seems to be holding them back. New employees often have a steep learning curve and in-house personnel may require regular refresher courses to keep pace with evolving technologies.

Training and education can have a serious effect on security dealers and integrators looking to attain profitability by offering expanded system capabilities to customers. According to a 2017 study by Training Magazine, companies spent more than $1,886 annually on training per employee, with small businesses paying significantly more than midsize or large companies. That's just initial onboarding and training, which doesn't include costs for continuing education, certification and recertification, as well as additional education required when taking on new products for specific projects or vertical markets.

The value of system standardization

Many security dealers don't figure the expense of training into their jobs, which can have a substantial effect on the bottom line. When it comes to product deployment, there's tangible value in the standardization of product solutions—to streamline installations and avoid additional expenses associated with learning the nuances of new equipment. There's also additional warehouse and truck inventory costs associated when using multiple products.

While everyone is abuzz with the cloud there are other inherent efficiencies from this type of security management platform that may be overlooked: the ability to simplify and standardize on installed solutions—circumventing or avoiding some of the prohibitive costs of training and education. From the stats above, which are most likely higher in 2019, it pays to find a product that works well for most if not all your customers and market verticals.

Standardization is fundamental methodology to attaining profitability. When doing research on potential partners, security dealers should look for a cloud provider and offering that covers their market verticals and services. It's critical to use a cloud service that can be customized to fit your business goals—one that can help manage all the services you provide.

A flexible, cloud-hosted management solution lets security dealers use the same platform for the majority of their customers for intrusion, video surveillance, access control, mobile credentialing, energy management and environmental monitoring. There's initial training but little or no additional skillsets required for each new project when using a single, standardized interface. We also know that when technicians don't regularly install a particular solution, they may need additional retraining to pick up where they left off. What about handling service calls, especially after business hours? When you have an expansive SKU with different products, servicing a client gets unwieldy for technicians unfamiliar with the operating properties of each technology.

For both consumers and technicians, product standardization reduces confusion and drives more professional installation and service results. According to Bizfluent, product standardization can improve quality, increase profits and streamline the business.

Standardizing on one cloud platform can make you more efficient in the field and save thousands of dollars in training and retraining annually per employee. While standardization is key to profitability, it's equally important to select the kind of platform that lets you add a vast array of new services on the fly, like mobile credentialing and geo-location capabilities—again, with little or no additional training required.

What are your costs for training and education? Consider standardizing on products and a cloud-hosted integrated security management solution to ease the burden and bring profitability to your security business.