Alarm Specialists Inc. provides custom elevator control through the Connect ONE® cloud-hosted security management platform.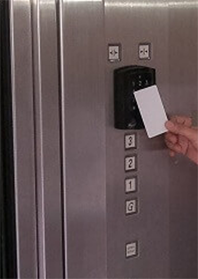 Tenant buildings with elevators can be difficult to secure. How do you control access to individual and specific floors during the day or after hours? What's the best way to provide the most comprehensive physical security for occupants around the clock yet not make access overly restrictive or cumbersome? Many security dealers shy away from elevator access but Alarm Specialists Inc., headquartered in White Plains, N.Y., found the best solution with Connect ONE from Connected Technologies LLC and ELK Products Inc.
Managed services provider
Gary Davis, principal and owner of Alarm Specialists said he has been working on moving his company to cloud-hosted security platforms for managed services, long-term profitability and consistent recurring monthly revenue. Alarm Specialists, established in 1975, is a security alarm and integration company serving the New York metropolitan area, including Westchester and Rockland Counties and Fairfield, Conn.
"We continue to go in the direction of cloud-based, integrated security and life safety systems for commercial and residential customers. We don't want to be in the IT business. We want to utilize the cloud and applications so our customers don't need on-site servers. Our customers don't want to maintain servers either, and with cloud-hosting you get redundancy, automatic backup, disaster recovery, updates and other important capabilities built in. It's much more cost effective for the end-user and profitable for us. When we designed elevator control in the past the upfront cost was in the thousands, but there was no recurring revenue tied to the hardware once it was installed," he said.
Alarm Specialists is providing elevator control for three high-profile multistory buildings in midtown Manhattan, on Madison Ave. and Fifth Ave.—two commercial and one residential. Technicians have deployed ELK M1 control panels, Connect ONE Access Expanders and relay modules to control, restrict and limit individual floor access.
ELK's M1 controls leverage the Connect ONE® cloud-hosted management software platform and interface for security, access control, mobile credential access, video and critical environmental monitoring in a single solution. Connect ONE is an ELK cloud partner, providing services for viewing, management and control of M1 systems through any web-enabled device or smartphone. Davis said his customers love the system and are comfortable with the different levels of control. "We help them program cards for the system but they do some of their own scheduling. We can manage some or all or whatever they need. We let them control what they want—making them part of the management team."
Each building differs so requirements may vary. For example, one of the buildings has a security guard during the day. The guard uses the Connect ONE graphical user interface (GUI) at their post to grant or deny access once a user presents their card; the system is also connected to video surveillance. Visitors are allowed to certain floors by the security guard through the interface. After hours, elevators are locked down.
That's all part of the beauty of using a cloud-based management platform: flexibility, Davis said. "My customers can manage it themselves from their smartphone app if they like. They can set their own schedules and we configure the Connect ONE GUI. If there's an emergency or other response required, the superintendent or management can use their smart device for access. It's all part of the Connect ONE app, which we use for many office and multitenant buildings," Davis said.
He said he also likes the fact that with Connect ONE he doesn't have to buy access control software, maintenance contracts or pay for upgrades, as is common with other platforms. Through the dealer portal, Davis can set up an unlimited number of groups for the building, whereas other programs restrict the number of different groups. For example, one group of users may have access to one floor only; other groups may be able to access different individual floors.
"There isn't much I can't do with the system," Davis said, regarding the ability to offer unique services to his customers. "The cloud and Connect ONE is so much more effective than standard security management and access control software." He's also looking at deploying it in K-12 education for lockdown capabilities.
"Managed services and the cloud is the way to go, not only with tenant buildings but corporations and education. These users want to eliminate on-site servers and move to the efficiency of the cloud."
Products Used

Connect ONE cloud-hosted security management platform
ELK Products M1-Gold Control Panel
Connect ONE Access Expander


SDM Magazine - https://www.sdmmag.com/articles/96292-security-dealer-simplifies-customers-elevator-access-control-with-cloud-solution




About Connected Technologies LLC*
Connect ONE® and ScanPass® Mobile Credential are products of Connected Technologies, LLC. The Connect ONE cloud-hosted interface manages multiple solutions such as security, access control, mobile credential access, video, energy management and critical environmental monitoring with an easy-to-use platform accessible from PC, laptop, smartphone or tablet. Our philosophy, and what makes us different, is that we continue to add as many value services as possible so dealers can become successful managed service providers and the vendor of choice for their customers. If you don't provide the services your customers need, someone else will. Connect ONE interfaces with the complete line of Bosch Security, DMP, Elk Products and Honeywell Turbo controls. For more information, visit www.simplifywithconnectone.com or call 866.976.3520.
*All Connected Technologies' brand and company/product names are trademarks or registered trademarks of Connected Technologies, LLC, all rights reserved.