News Articles
May 14, 2019
Simplifying Elevator Access Control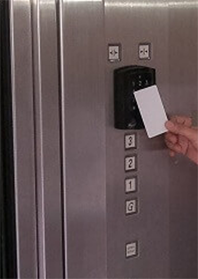 Alarm Specialists Inc. provides custom elevator control through the Connect ONE® cloud-hosted security management platform. Tenant buildings with elevators can be difficult to secure. How do you control access to individual and specific floors during the day or after hours? What's the best way to provide the most comprehensive physical security for occupants around the clock yet not make access overly restrictive or cumbersome? Many security dealers shy away from elevator access but Alarm Specialists Inc., headquartered in White Plains, N.Y., found the best solution with Connect ONE from Connected Technologies LLC and ELK Products ...
[Read More]
April 4, 2019
The Connected Cloud -- April 2019 [Hide]




Want to become a dealer?
For more information complete the short form to the right. Stop installing software, we'll show you how. Ask about becoming an authorized Connect ONE dealer.
Dealers get a free lifetime testing account for your security business so you can experience the simplicity and better understand how Connect ONE can help your company!