News Articles
February 7, 2019
The Connected Cloud -- February 2019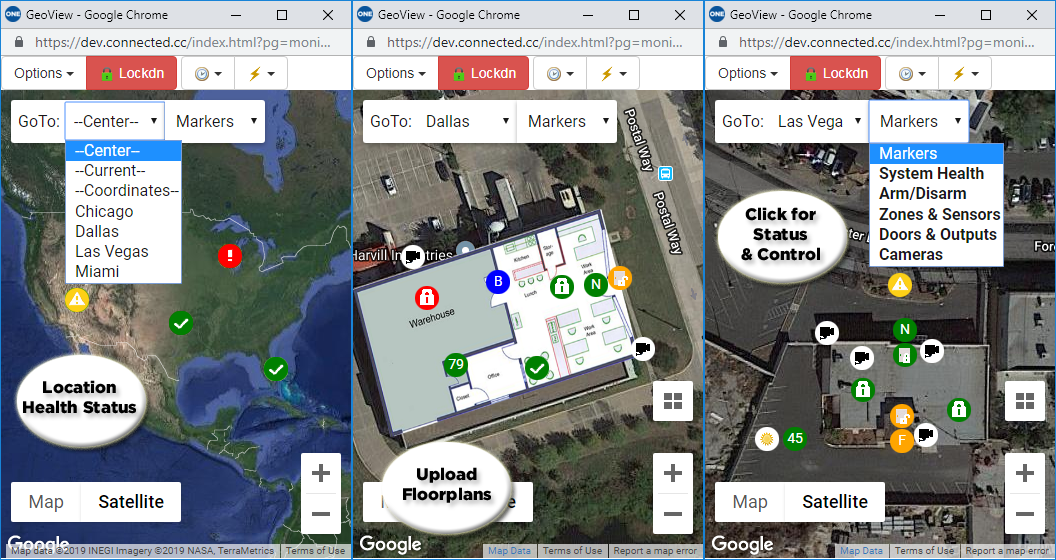 THE Connected CLOUD News, Feature Updates, Webinars, Events & Resources February 2019 COMING SOON - GeoView System Mapping A brand new exciting feature is coming soon! GeoView System Mapping: Map Locations for Real-Time Status & Control to Google MapsEasily drag/place Markers for: System Health Arm/Disarm Status & Control (Multi-Area) Zones & Sensors (including Environmental & Weather Sensors) Doors & Outputs Cameras (also Live View within Map) Upload Floorplans and overlay on top of Satellite ImageAt-A-Glance Status coloring and Animation on change Webinar: New Opportunities with Connect ONE Wednesday, February 20, 2019 11am to 12pm (EST) Please Join us ...
[Read More]
December 4, 2018
The Connected Cloud -- December 2018 [Hide]




Want to become a dealer?
For more information complete the short form to the right. Stop installing software, we'll show you how. Ask about becoming an authorized Connect ONE dealer.
Dealers get a free lifetime testing account for your security business so you can experience the simplicity and better understand how Connect ONE can help your company!