Usability improvements enhance your customers' experience!
Asset management has seen a steady adoption from customers since it has been included in the PRO service level. We've received several suggestions on improving the usability and thus we've expanded the features available. Those include the ability to store an in-service date, value amount and replacement cost. These new fields can be updated individually or imported via csv, and may be included in a report for print or export to excel for further analysis such as year-end tax accounting.
Along with the additional reporting capabilities you can also upload an image of the asset which is displayed wherever the asset is listed which is useful for photo evidence comparison.
ScanPass® has been included to quickly scan a barcode placed on the asset and upon scanned with the Connect ONE app will load the asset for review, issuing, return, etc. Barcode labels can be purchased from us or you can also choose to print a QR code to your own label.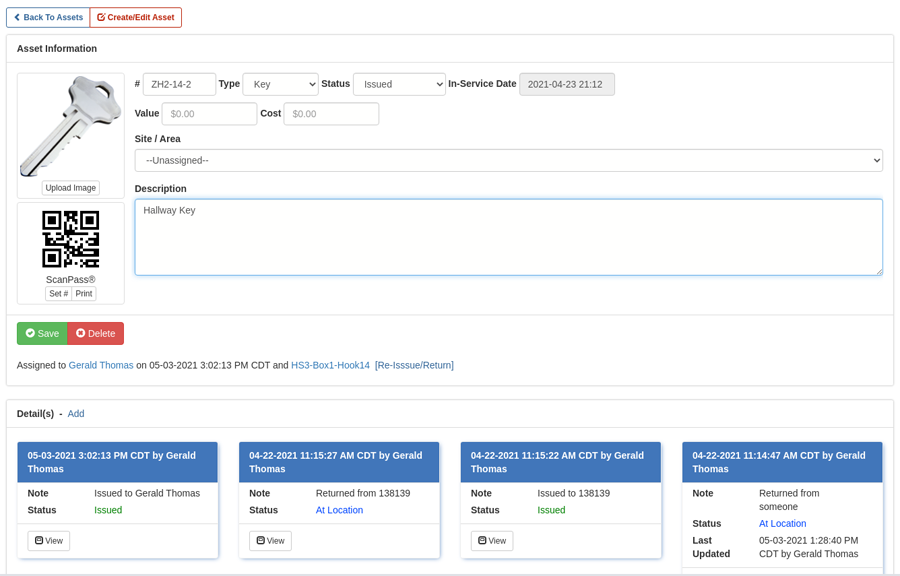 Asset View