Custom Fields available for storing User Information!
Now your customer can individually name and store up to five custom fields of information about a user. Each field may be set to be searchable or hidden. If set to searchable then the contents will be shown in the user list and will allow for sorting and searching of the information.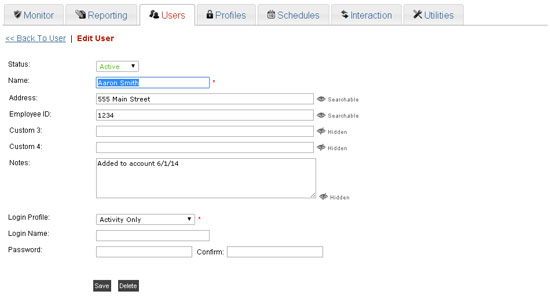 New Reporting Layout!
Now a single screen shows predefined reports and your customer's custom reports.