Code Import Utility
Now you can easily add new codes. update existing, copy panels, all from one import list. Simply create a comma separated list (csv) from excel and upload it on the dealer site. You only need to upload the code name, external number (optional), and code digits. Once uploaded you can apply whichever profiles you want and Connect ONE will either create a new user or match the code to an existing user. Everything is done in one simple step.

System Status at a Glance
Now your customers can go to one screen to see the system status of all their systems. The screen shows the last communication, ac & battery status, as well as network / phone line status.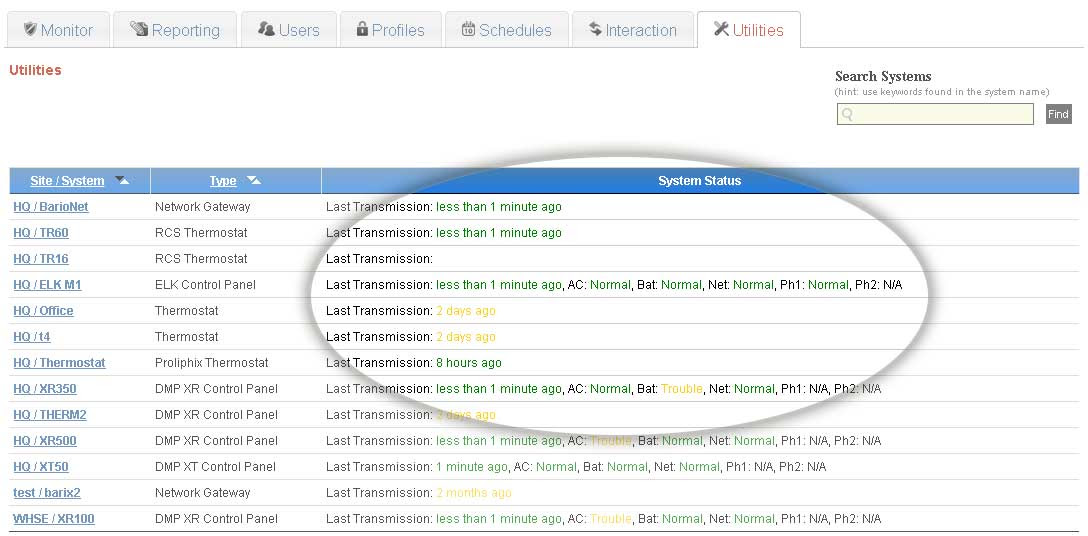 Quick Login from Customer Search Screen
Now you can easily login to a customer site right from the search screen, helping to improve efficiency.