Feature Blog
October 29, 2019
Login Profile Permission Added

System Profile Templates are a great option to pre-define permission options across multiple systems. Now this feature can be enforced as the only option presented to a user when adding new System Codes. This allows an Administrator to create an unlimited number of pre-defined profile templates and enforce those templates are the only option for a lower-level user to choose from when creating a new code.
[Read More]
October 16, 2019
Login Integration to Dealer Business Software [Hide]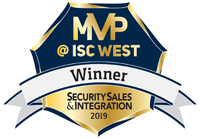 Want to become a dealer?
For more information complete the short form to the right. Stop installing software, we'll show you how. Ask about becoming an authorized Connect ONE dealer.
Dealers get a free lifetime testing account for your security business so you can experience the simplicity and better understand how Connect ONE can help your company!