Feature Blog
October 29, 2019
Login Profile Permission Added

System Profile Templates are a great option to pre-define permission options across multiple systems. Now this feature can be enforced as the only option presented to a user when adding new System Codes. This allows an Administrator to create an unlimited number of pre-defined profile templates and enforce those templates are the only option for a lower-level user to choose from when creating a new code.
[Read More]
October 16, 2019
Login Integration to Dealer Business Software

Dealers can now store a permalink to the "Login to Customer Site As Dealer" option into their own customer relationship management software. Login to the Connect ONE Dealer Site to retrieve the link and simply click on the icon (referenced in highlight below) to copy and then paste it into a field within your CRM. Now when customer support receives a call and has the customer open in their CRM, they can easily click the link to log directly into that customer's account in Connect ONE. This can save valuable time on the call and help ...
[Read More]
October 15, 2019
Option added for DMP XR System Code [Hide]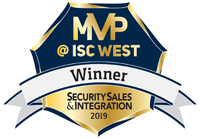 Want to become a dealer?
For more information complete the short form to the right. Stop installing software, we'll show you how. Ask about becoming an authorized Connect ONE dealer.
Dealers get a free lifetime testing account for your security business so you can experience the simplicity and better understand how Connect ONE can help your company!