Feature Blog
March 18, 2019
GeoView System Mapping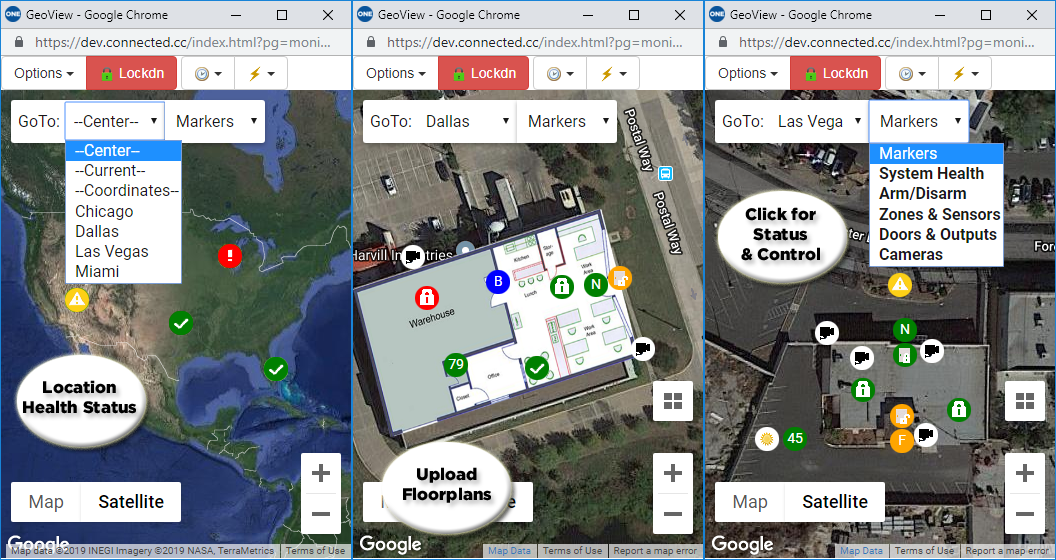 Another exciting value add feature is now available to grow more RMR! GeoView System Mapping: Map Locations for Real-Time Status & Control to Google MapsEasily drag/place Markers for: System Health Arm/Disarm Status & Control (Multi-Area) Zones & Sensors (including Environmental & Weather Sensors) Doors & Outputs Cameras (also Live View within Map) Upload Floorplans and overlay on top of Satellite ImageAt-A-Glance Status coloring and Animation on change
[Read More]
November 19, 2018
User Permission By Area Report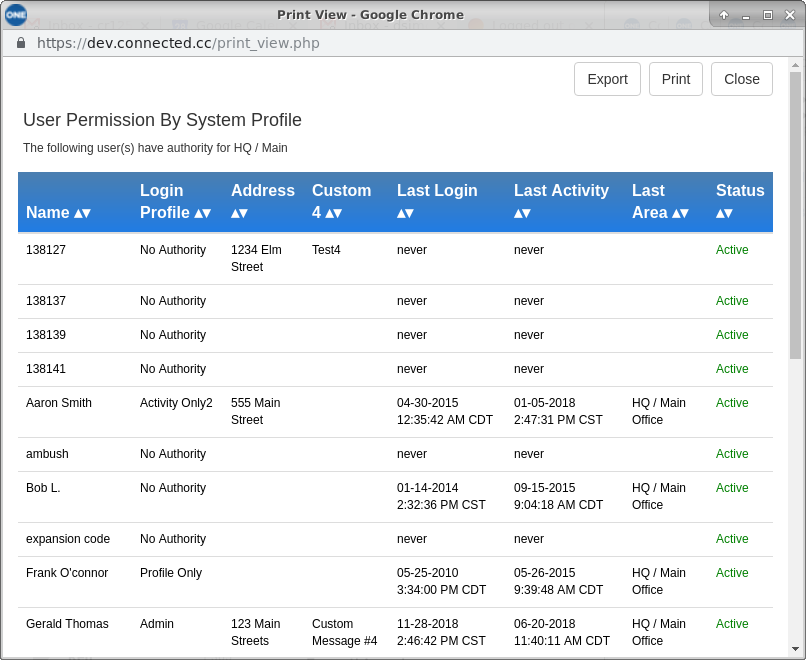 A new report has been added which can list user(s) with matching permissions to a one or multiple site/area(s) Your customer now has a convenient security audit tool: Verify access has been authorized properly and ensures mistakes were not made Quick insight into who could have access to the area following an incident The permissions may be derived from either the user's Login Profile or System Profile(s) selectively. This allows for the report to illustrate whether the user's login permission allows authority to manage certain areas separately from their authority with their passcode ...
[Read More]
October 1, 2018
OpenEye NVR Systems Supported [Hide]




Want to become a dealer?
For more information complete the short form to the right. Stop installing software, we'll show you how. Ask about becoming an authorized Connect ONE dealer.
Dealers get a free lifetime testing account for your security business so you can experience the simplicity and better understand how Connect ONE can help your company!