Feature Blog
November 19, 2018
User Permission By Area Report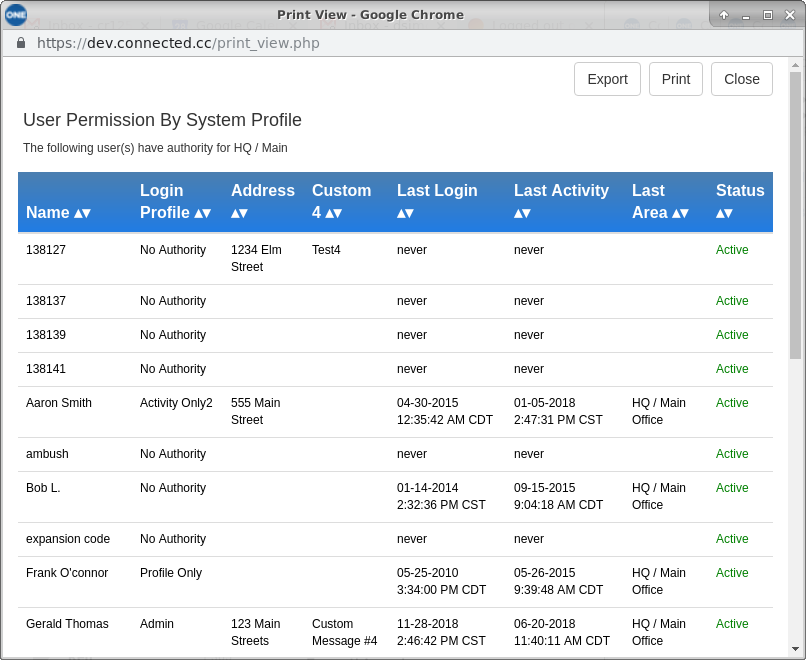 A new report has been added which can list user(s) with matching permissions to a one or multiple site/area(s) Your customer now has a convenient security audit tool: Verify access has been authorized properly and ensures mistakes were not made Quick insight into who could have access to the area following an incident The permissions may be derived from either the user's Login Profile or System Profile(s) selectively. This allows for the report to illustrate whether the user's login permission allows authority to manage certain areas separately from their authority with their passcode ...
[Read More]
October 1, 2018
OpenEye NVR Systems Supported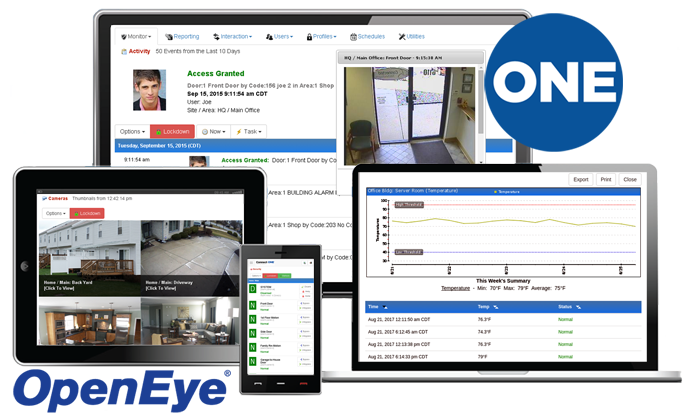 Seamless integration is now possible between OpenEye Web Services NVR and Connect ONE® cloud platform.The OpenEye NVR and Connect ONE can be integrated via the OpenEye OWS Cloud. The cloud integration between OpenEye's Cloud and Connect ONE?s cloud service eliminates the need to connect to an IP address or to open an inbound port on the end user?s network firewall. Once connected, users can retrieve a camera list for quick and easy configuration, view live video, record snapshots upon an event from the Intrusion/Access System for video verification or review a 10-second Pre-Event and ...
[Read More]
September 18, 2018
2-Factor Authentication added to Customer Site [Hide]




Want to become a dealer?
For more information complete the short form to the right. Stop installing software, we'll show you how. Ask about becoming an authorized Connect ONE dealer.
Dealers get a free lifetime testing account for your security business so you can experience the simplicity and better understand how Connect ONE can help your company!