Dealers installing VISTA Series panels can now add state-of- the-art access control
Now, security dealers can easily add the latest access control feature ScanPass® Mobile Credential to their customer's Honeywell VISTA installations. Powered by Connect ONE, ScanPass Mobile Credential is a high-security access control application never before available with the Honeywell line. The VISTA-128BPT and VISTA-250BPT control panels interface with ScanPass Mobile Credential through Honeywell's V-PLEX polling
loop technology or 4204 Relay Modules, opening up new access control specification possibilities for installers and their customers.

Through the Connect ONE Web-Hosted interface, Honeywell VISTA panels now have remote system management and control functions. This allows dealers the ability to perform a variety of managed services, including changing user keypad and access codes; sending email and/or text message notifications; obtaining reports; arming and disarming along with bypassing zones; video verification; and remotely locking or unlocking doors and gates.

ScanPass Mobile Credential uses a barcode sticker affixed at the entrance location, to identify the door to be opened, so users with a smartphone, tablet, iPad or any device with a camera or WiFi or cellular connectivity can gain entry. Not only does it represent additional recurring monthly revenue for the dealer, but it provides installation and maintenance efficiencies, as it requires no software to install or maintain while eliminating access control cards/fobs and the installation of readers and door controllers. Now access control projects can be completed faster and more cost effectively. Each VISTA panel has the ability to add the ScanPass Mobile Credential access to a total of 96 doors.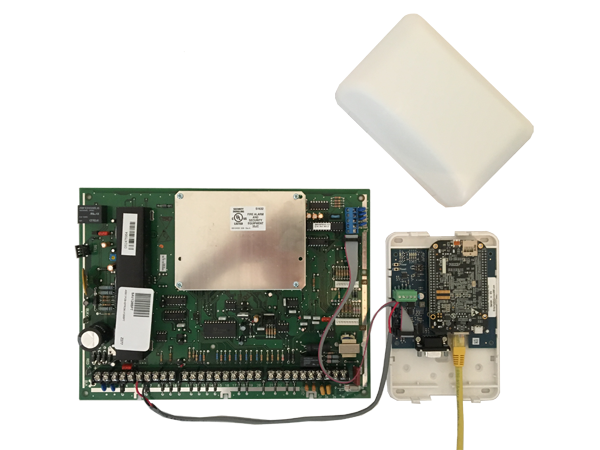 With the ability to use different communications pathways – including cellular and WiFi, users are assured instant accessibility. Other devices on the market require a dedicated reader or additional hardware in the smartphone, in the example of Near Field Communication or Bluetooth.
Compatible with:
NEW! Honeywell Vista Turbo Control Panels (Vista-128BPT, Vista-250BPT)
Bosch B/G Series (B3512, B4512, B5512, B6512, B8512G, B9512G)
ELK M1 Gold and EZ8 Control Panels
DMP XR150, XR350, and XR550 Control Panels

Continue Reading