Press Releases
October 3, 2019
New Partnership between Connected Technologies and Axis Company 2N® Offers Seamless Management and Control of IP Intercoms and Extensive User Capabilities With the Connect ONE® platform, dealers can view, control and manage thousands of 2N door entry syst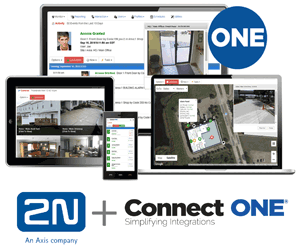 FOR IMMEDIATE RELEASE New Partnership between Connected Technologies and Axis Company 2N® Offers Seamless Management and Control of IP Intercoms and Extensive User Capabilities With the Connect ONE® platform, dealers can view, control and manage thousands of 2N door entry systems across the globe through a single interface. Monument, Colo., and Chelmsford, Mass., October 3, 2019—Connected Technologies LLC, maker of a powerful cloud-hosted security management platform, and 2N, an Axis Company and the largest global manufacturer of IP intercoms, have developed a new integration to the company's door entry systems that allows for extensive management ...
[Read More]
July 15, 2019
Ticket Module - Service Company Add-On Level [Hide]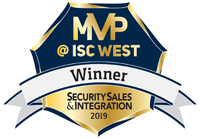 Want to become a dealer?
For more information complete the short form to the right. Stop installing software, we'll show you how. Ask about becoming an authorized Connect ONE dealer.
Dealers get a free lifetime testing account for your security business so you can experience the simplicity and better understand how Connect ONE can help your company!